Last edition, we were introduced to North East Team Leader Cassandra Therens. Now's your chance to learn more about the Central Team Leader, Selma Gearhart, and how she came to work at the DDRC!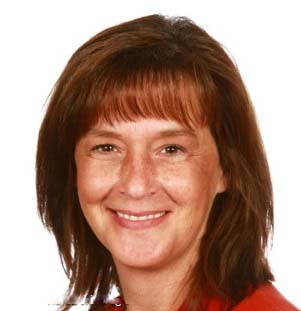 How long have you been with the DDRC?
Just over five years. When I first came in to the DDRC I worked as a Community Resource Worker on the relief team (a team that would support clients on a number of different teams when employees were sick). I worked in every area of the city for about 6 or 7 months. Then I joined the West Central Team, and after that I worked on the PACE team. From the PACE team, I became a Team Leader. I've been all over the agency!
What made you want to work here?
I worked in retail with the Hudson's Bay Company for a long time. After 22 years I left the Bay, and took a year off. I decided I would take a different career path, and my mother in Newfoundland had a developmental disability. I looked into different agencies, and put my resume into the DDRC, as it was very intriguing to me. It was really exciting!
I love working here. The management team is great. Everyday is different and new, and I always look forward to coming in to work.
What is the best part of being a Team Leader?
Seeing the successes that the clients celebrate, working on their goals, and seeing them being successful in their employment and in their communities. Also, working with a team. We've worked very hard over the past two years and have been through a lot of changes; I have a really great team.

Can you share a recent client success story for the Central Team?
A client was laid off from their job, but is now successful at the Marriott hotel, making a great wage. Gibsons also employs one of our clients, and they offered to fund a new communication device for her! Every day brings a success. 
Do you have any special skills?
I love singing!  I also have a parrot named Max. Actually, we just got some DNA back from Florida and found out that we should have been calling her Maxine! We're currently looking at purchasing a male, and then we will start breeding the parrots.