We know you're enjoying the summer, but we're looking forward to September. Why? Because of two excellent reasons: Our 4th annual everyone belongs™ Movie in the Park, and our 21st annual Inclusion Awards!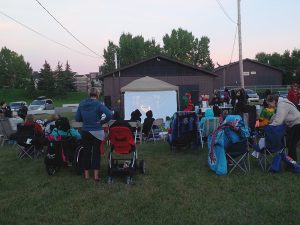 On Friday, September 9, you're invited to the everyone belongs™ Movie in the Park! This free, family-friendly event will be hosted at the Rutland Park Community Association, in the field beside the skating rink. Each year, we feature a short film from the Picture This… Film Festival, and then a full-length favourite that the whole family will be sure to love.
On Thursday, September 22 you're also invited to our Inclusion Awards gala at the Glenmore Inn! In addition to honouring Calgarians who have gone above and beyond in promoting community inclusion and advocacy, this free event features an evening of entertainment, a silent auction, a delicious dinner, and more.
Keep your eyes on our Facebook page for more details on both of these events as the dates get closer!