The Northwest Team is one of the DDRC's community-based teams; Community Resource Workers support clients in their career and leisure pursuits. Team Leader Rochelle Hughes is the driving force behind this active group … here's your chance to get to know her a bit better!
How long have you been with the DDRC?
Since October. So … ten months.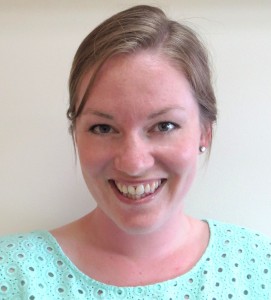 What made you want to work here?
I really wanted to work in a day program for adults with disabilities. The DDRC was hiring for a position that I was qualified for, so I thought I'd give it a try. I'm glad that I did!

What's the best part about being a Team Leader?
Probably the combination of being able to work both with the clients as well as in the office with the other administrative teams. It's a good mix.
Can you share a recent client success story from the Northwest Team?
We had two clients go for interviews this week, so that was a big success!

What is your number one pet peeve?
When automatic toilets flush when you're still sitting down. The "spray up". I don't think that anyone likes it, but nobody talks about it.